25 Years Drum&BassArena: Dillinja, Randall, Bryan Gee, Kyrist, Dj Storm and more
Dillinja
Randall
Bryan Gee
Dj Storm
Kyrist
Displace
Kid Lib
Junglist Alliance
Aria
Charla Green
Dj Stav & MC E-LL
Buy Tickets
Date.
26.11.21
Location.
Hope Works Warehouse
Time.
00.00 - 06.00
Drum&BassArena comes home for one night only to celebrate its 25th Anniversary here in Sheffield @ Hope Works.
Drum&BassArena started out in Sheffield 25 years ago. It began as a passion project for "The Risky" and ended up becoming the biggest global voice on Drum & Bass, and part of the same company that spawned UKF and continues to innovate and grow.
It's only fitting that we celebrate this HUGE birthday with them here at Hope Works in a two room BANGER and boy what a lineup have we got for you! We have a MASSSIIIVVVEEEE lineup of dons from back in the day with some up and coming talent too!
This will all be served up on the one and only Raze Sound System for your absolute bass pressure delight!
Tickets on sale NOW!
Buy Tickets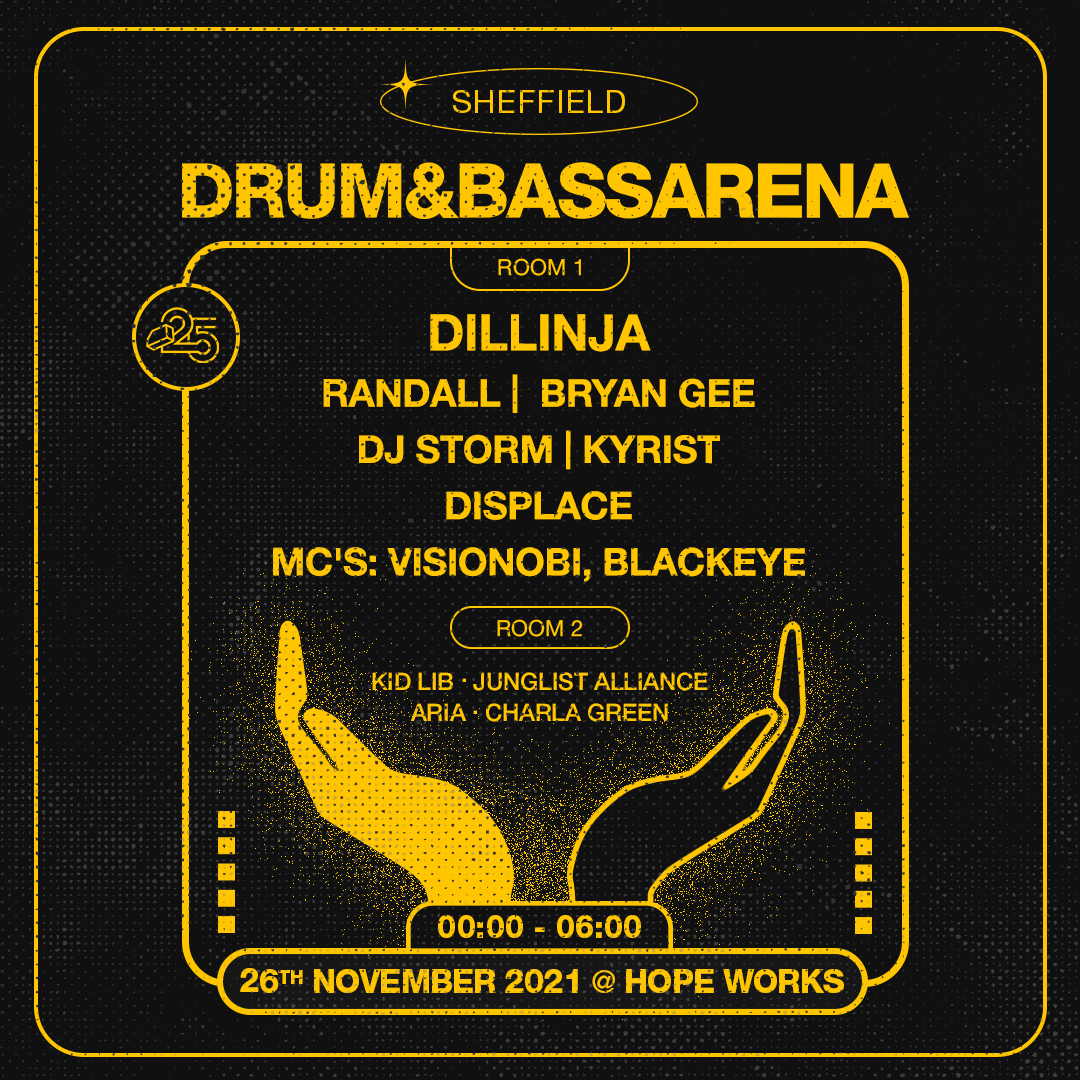 Subscribe
Subscribe to the Hopeworks Mailing List for the latest event announcements - you can unsubscribe at any time. Please see our Privacy & Cookies Policy