Halloween Techno Special: Ben Sims, Blasha & Allatt, Lea Occhi + more
Ben Sims
Blasha & Allatt
Lea Occhi
Diessa
Gracie T
Lo Shea
STEPHANIE
STI
Buy Tickets
Date.
28.10.22
Location.
Hope Works Warehouse
Time.
00.00 - 06.00
Halloween just wouldn't be right without a proper Techno session, would it!? We are so excited to be taking this opportunity to celebrate 10 years of Hope Works and Halloween at the same time....by inviting the mighty Ben Sims back to Hope Works after he last graced us with his energy and technical excellence way back in 2014.
We remember Natasha from Blasha & Allatt at the front of the room when Ben played for us back then (with Kyle Hall) how wonderful it is to see her and Steffi now supporting him alongside the mesmerising Lea Occhi. The musical levels going on here are going to be ridiculous! if you love groovy techno, we've done our very best to provide you with a high-quality lineup for this very special occasion. In Mesters we have our friends at STI joined by residents Gracie T, Diessa, Lo Shea and the new queen of EBM in Sheffield, STEPHANIE. We come full circle in 2022 as we celebrate ten years of ton it with Techno always in our hearts!
Buy Tickets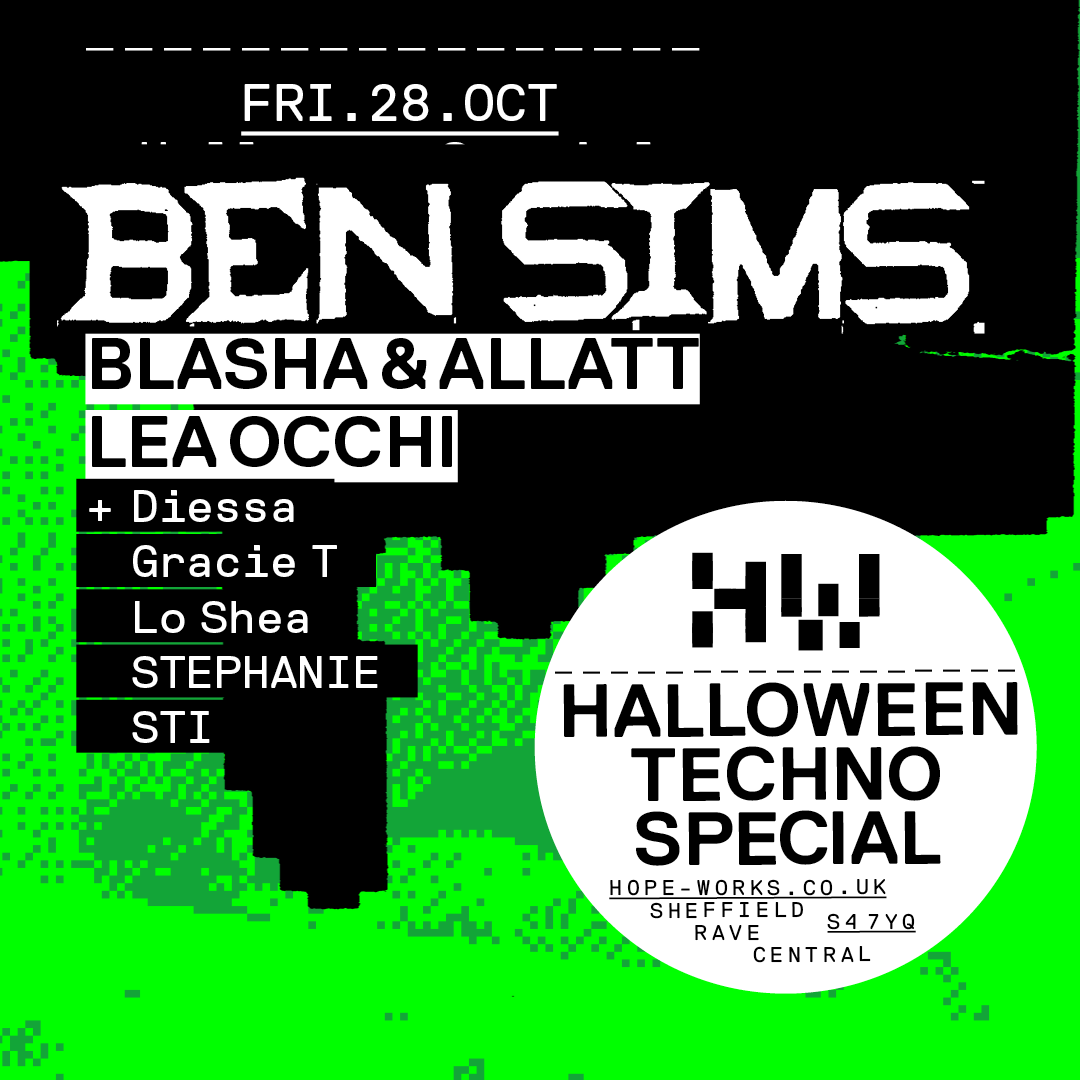 Subscribe
Subscribe to the Hopeworks Mailing List for the latest event announcements - you can unsubscribe at any time. Please see our Privacy & Cookies Policy