Hope Works: Dj Heartstring, Craig Cassiera, HOLL3, Jacob Beswick
DJ Heartstring
Craig Cassiera
HOLL3
Jacob Beswick
Buy Tickets
Date.
11.11.22
Location.
Hope Works Warehouse
Time.
11- 4am
Oh yesssss! At long last!
Contrary to what the name suggests DJ HEARTSTRING is a Berlin based duo who's moniker isn't the only unusual thing about them. A nightmare for techno purists, they put out trance infused eurodance that doesn't shy away from the occasional pop extravaganza, while maintaining a straight groove made for the dancefloor.
DJ HEARTSTRING call it Trance Dance Music or TDM. Heartfelt rather than calculated, over the top rather than understated and cheesy rather than taking itself too seriously. The aim is to bring everyone together and let it all out – cry, scream, dance, live, laugh, love. DJ HEARTSTRING is 4 the people.
In support HOLL3, Jacob Beswick and ex Gatecrasher resident Craig Cassiera will dish up the 90's infused goodness from Trance to Techno!
This will be VIBES!
Buy Tickets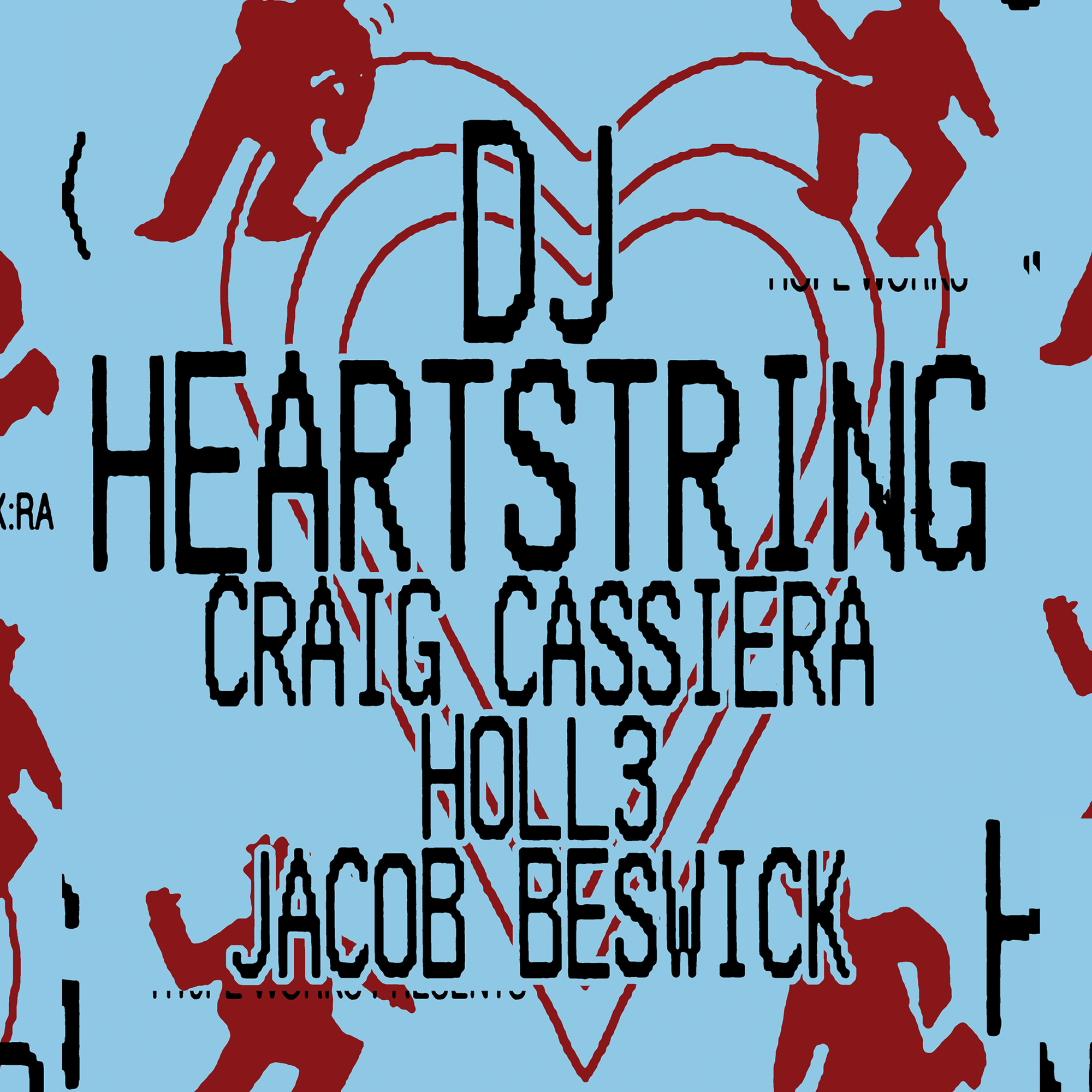 Subscribe
Subscribe to the Hopeworks Mailing List for the latest event announcements - you can unsubscribe at any time. Please see our Privacy & Cookies Policy