Hope Works: Dusky, LO Shea, MYNA
Date.
29.04.22
Location.
Hope Works Courtyard
Time.
00.00 - 06.00
We are thrilled to welcome the wonderful Dusky back to Hope Works! It will be a joyous spring season party alongside residents Lo Shea & MYNA!
Dusky are supporting their fantastic new album as they tour the UK stopping off at some of the best clubs in the UK from Fabric to Hope Works. Join us as we welcome them back after an enforced COVID-induced separation from Hope Works. We always have a great night when the play, come and dust off the winter blues with us together for this one!
Love, HW.
xx
Buy Tickets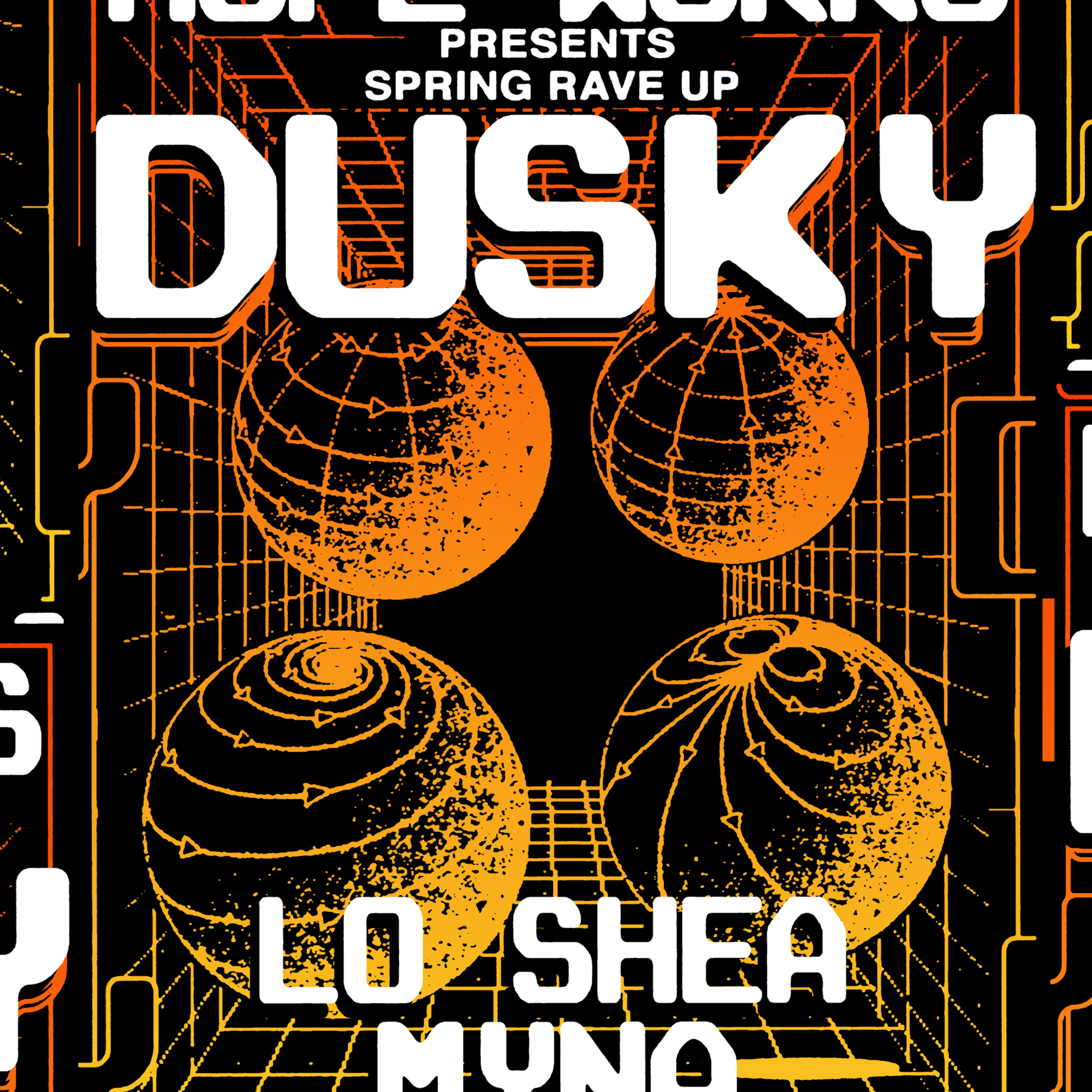 Subscribe
Subscribe to the Hopeworks Mailing List for the latest event announcements - you can unsubscribe at any time. Please see our Privacy & Cookies Policy