Hope Works: LSDXOXO, Gracie T, Misfya
Date.
19.02.22
Location.
Mesters
Time.
00.00 - 05.00
Philly Born LSDXOXO made a name for himself in New York City as a DJ and producer, quickly becoming an essential figure at GHE20GOTH1K. He is known for destroying dance floors across the underground club scene with his energetic DJ sets, amassing attention for the way that he manipulates mainstream sounds by craftily layering pop tracks and vocal samples between Baltimore club, ghetto house, hardcore, electro and techno. Now residing in Berlin and running his own club night Floorgasm, LSDXOXO is synonymous with the new wave of techno artists reclaiming Black queer spaces and injecting some much-needed fun and camp into the genre. His newest XL Recordings release DEDICATED 2 DISRESPECT is right on time, a time that calls for Black artists to be visible, bold and unapologetic.
In Support our resident Gracie T and special guest Misfya will continue to bring the damage and keep the sweatbox pumping from start to finish! See you there!
Buy Tickets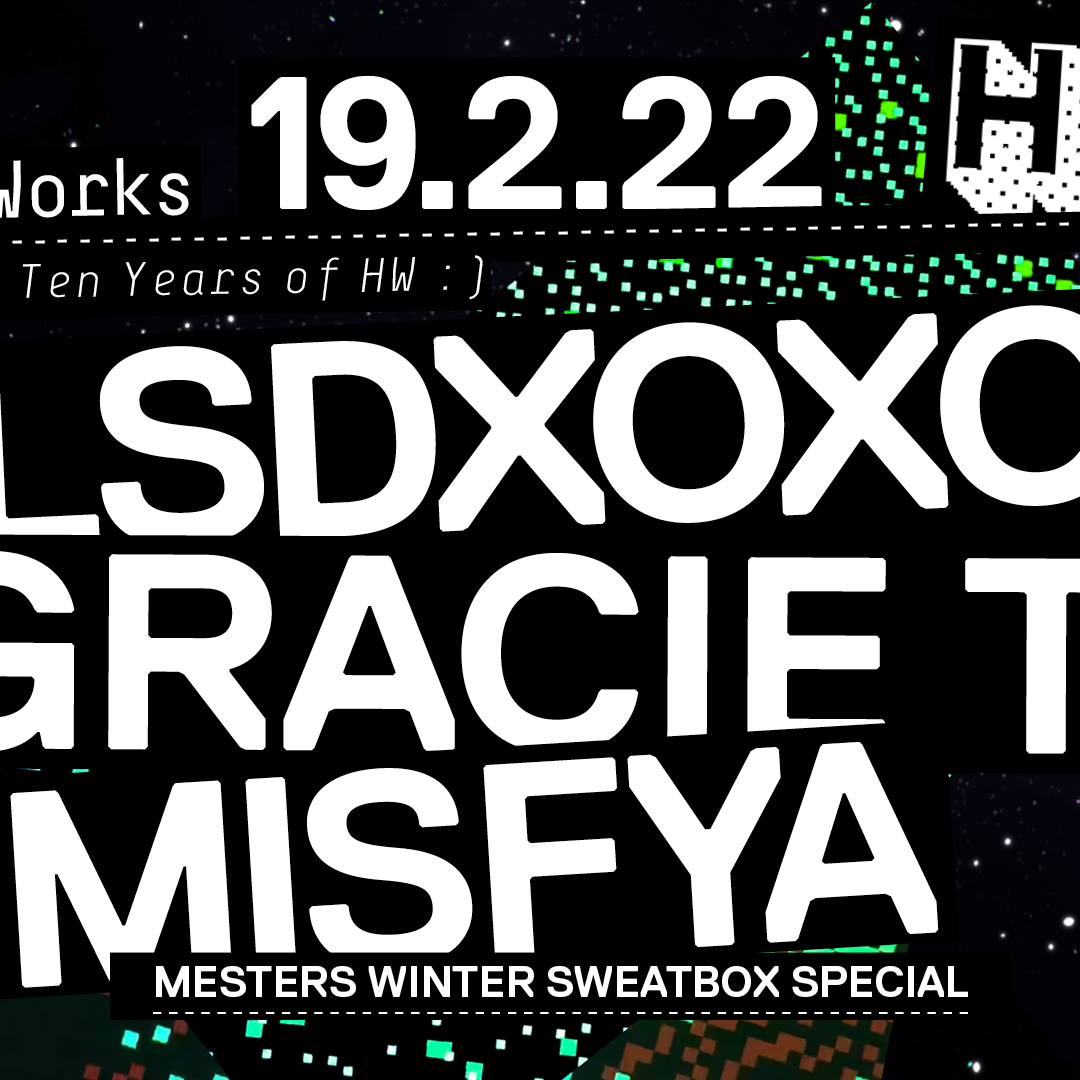 Subscribe
Subscribe to the Hopeworks Mailing List for the latest event announcements - you can unsubscribe at any time. Please see our Privacy & Cookies Policy