Hope Works Presents: Folamour, Hugo Lx, MYNA, Apricot Ballroom,
Folamour
Hugo Lx
MYNA
Apricot Ballroom
Kyla C
Salinity Jones (Live)
Buy Tickets
Date.
23.09.22
Location.
Hope Works Warehouse
Time.
00.00 - 06.00
Welcome to H10pe Works! We proudly welcome the one and only Folamour to kick off our final season of 2022 as we celebrate Ten Years Of Tonkin It! With support from another French maestro, Hugo Lx, our own resident MYNA, local heroes Apricot Ballroom plus Kyla C, Sarinity Jones (Live) and Yanik this will absolutely pop! We cannot wait to welcome you all to our much-loved warehouse where time disappears and new worlds emerge:) Lineup... Folamour Hugo LX MYNA Apricot Ballroom Kyla C Sarinity Jones (Live) Yanik Tickets JUST LAUNCHED!
Buy Tickets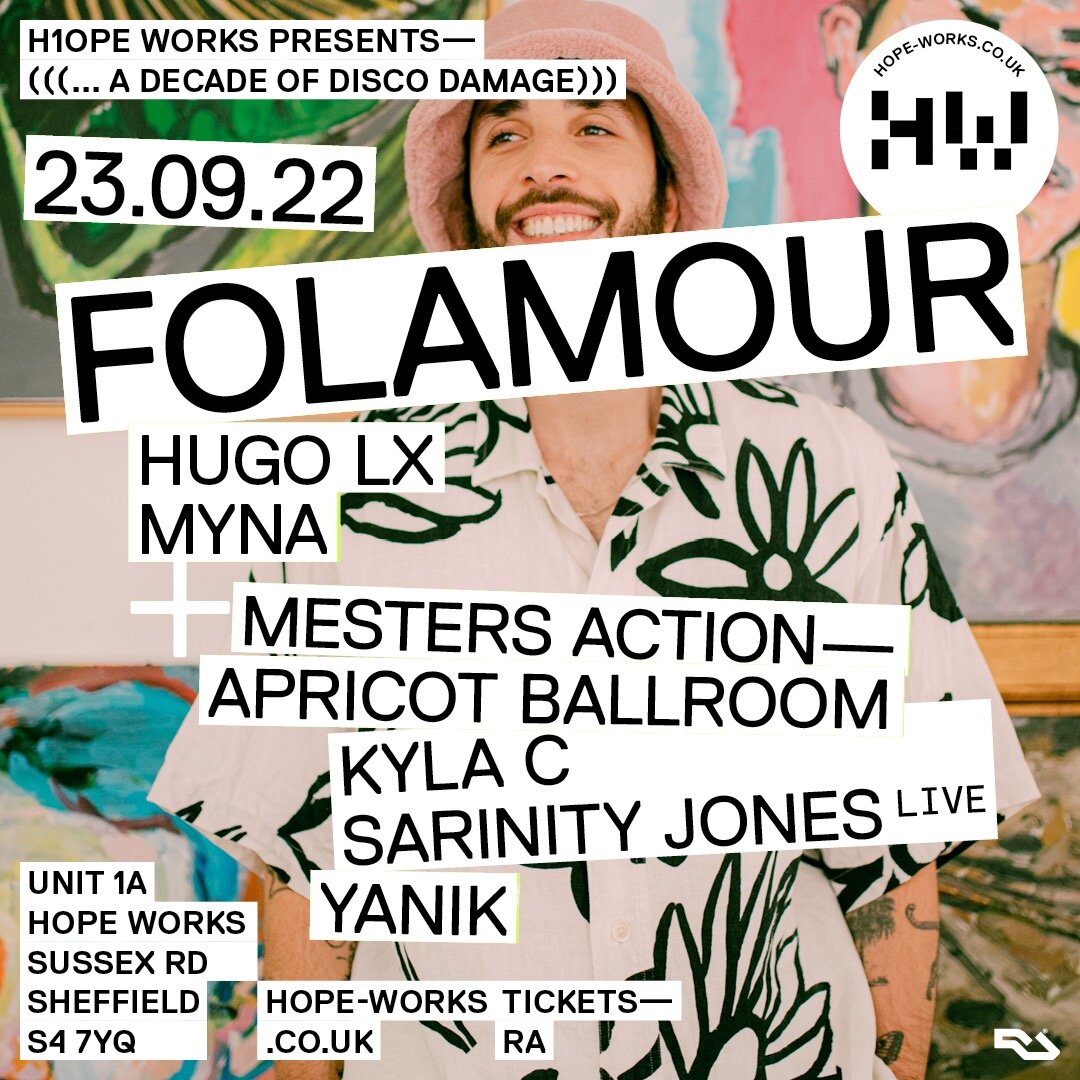 Subscribe
Subscribe to the Hopeworks Mailing List for the latest event announcements - you can unsubscribe at any time. Please see our Privacy & Cookies Policy