No Bounds: Gabber Modus Operandi (Live) + Support
Date.
02.11.23
Location.
Hope Works
Time.
10 - 3
We are beyond excited to welcome Gabber Modus Operandi to Hope Works for a special live show. This moment completes the project we began with them over lockdown where we explored contemporary identity, socio-cultural issues, decolonisation in music production, and the global south movement in contemporary club culture. We worked with Gabber Modus Operandi to explores these issues and new we have at last the opportunity to invite this unique and incredible due to Sheffield, and perform live at Hope Works.
It will be incredible...they are pure fire.
See you in the pit!
Team No Bounds.
Buy Tickets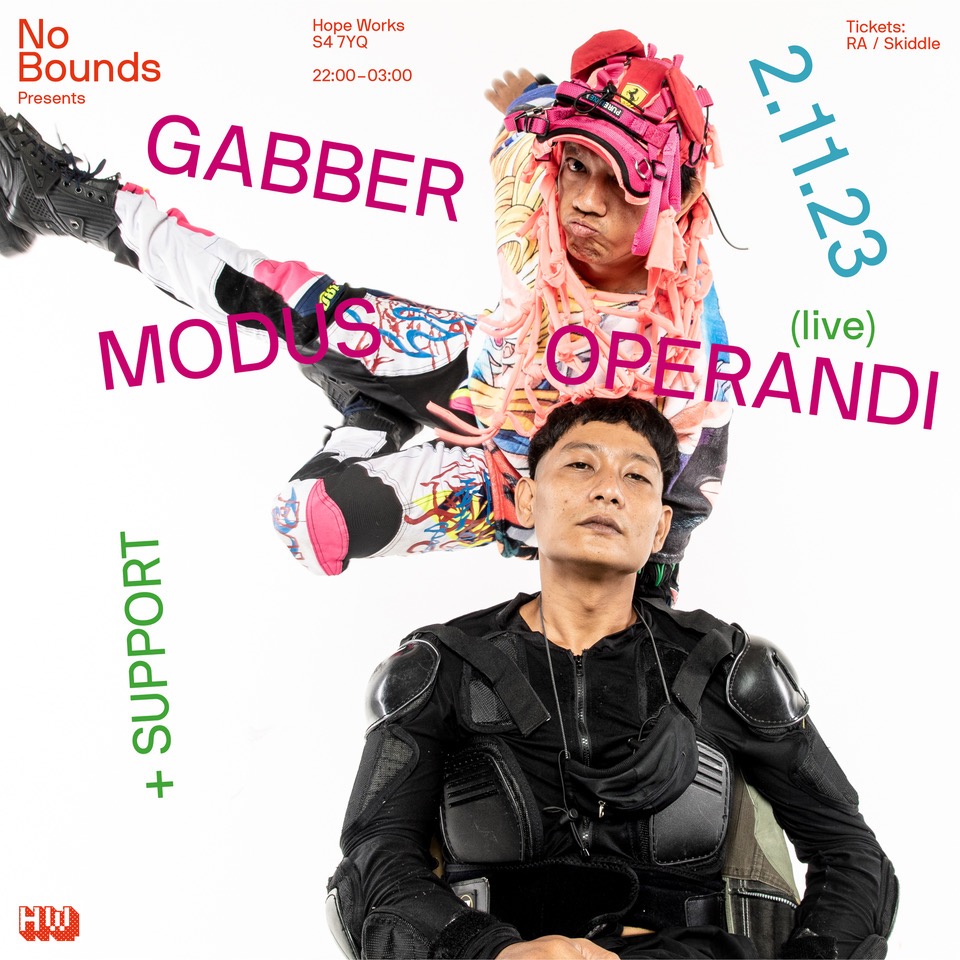 Subscribe
Subscribe to the Hopeworks Mailing List for the latest event announcements - you can unsubscribe at any time. Please see our Privacy & Cookies Policy