No Bounds x Hope Works: Helena Hauff (3hr Set), Animistic Beliefs, 96 Back, Gracie T, MYNA, STEPHANIE
Helena Hauff (3hr Set)
Animistic Belief
96 Back
Gracie T
MYNA
STEPHANIE
Buy Tickets
Date.
28.04.23
Location.
Hope Works
Time.
11 - 5am
The queen of dark returns to Hope Works for No Bounds for a very special 3hr set. Simply one of the best selectors in the world, stretching out for 3 hours in the club...what a vibe.
In support we've got one of the most exciting acts out there right now, the one and only Animistic Beliefs. If you don't know about them yet, well you're going to find out very quickly what all the fuss is about. ENERGY.
Then we have a delicious cast of residents and local fav's with 96 Back, Gracie T, MYNA and STEPHANIE bringing a whole load of pleasure to your eardrums and hearts as we sweat away the first and immerse in the moment.
See you there crew!
NBxHW
x
Buy Tickets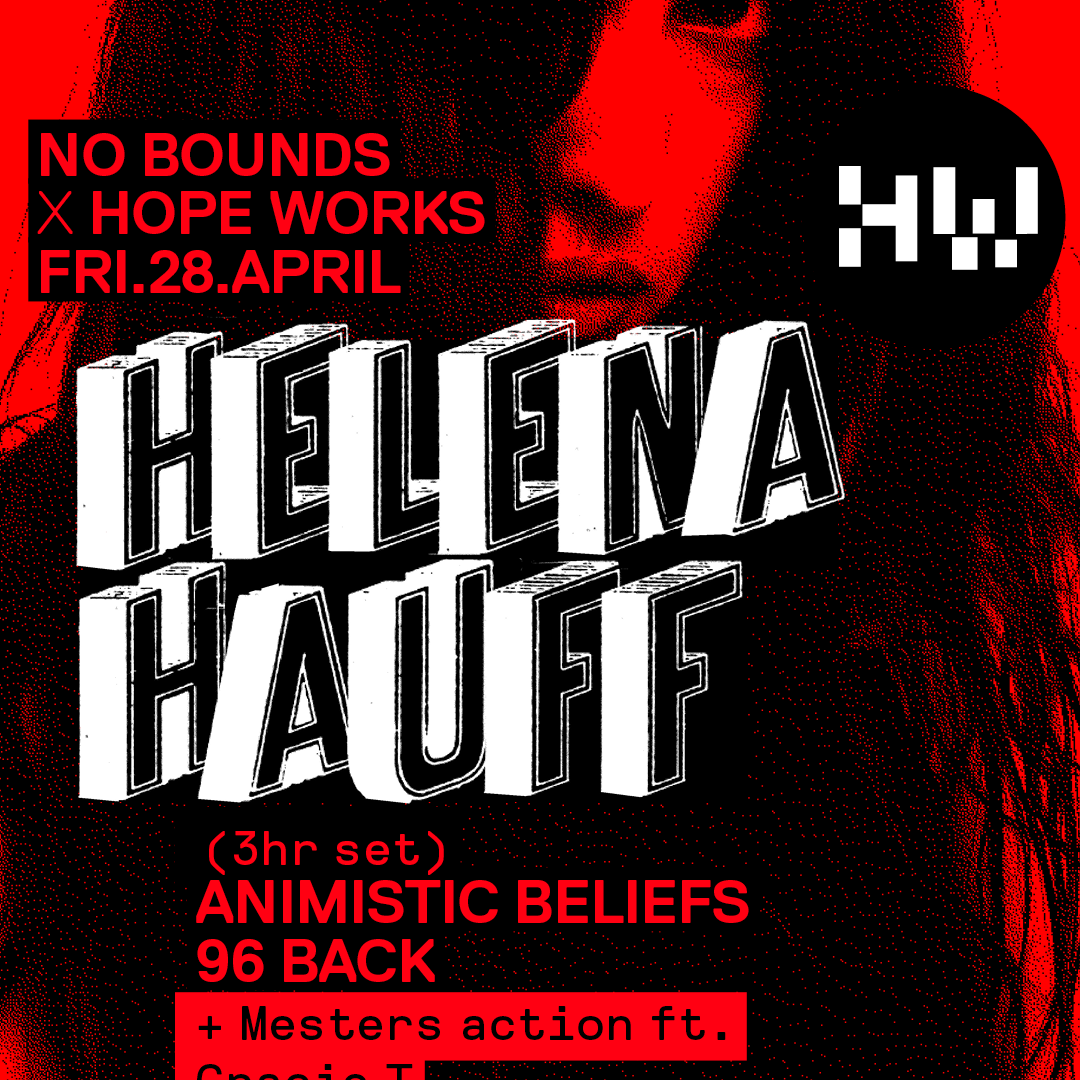 Subscribe
Subscribe to the Hopeworks Mailing List for the latest event announcements - you can unsubscribe at any time. Please see our Privacy & Cookies Policy