Queer Bass rave: BRAVA,Gullyteen, ZMARAKS, Gracie T, Diessa
Date.
11.11.23
Location.
Hope works (janksy Room)
Time.
11-5am
Hope Works & The Beatriarchy residents Gracie T & Diessa present Queer Bass Rave headlined by international DJ & artist BRAVA (Dem Booty), who has made waves with her charismatic and high energy performances.
Joining them is Liverpool based DJ & producer Gullyteen, fresh from appearances at Bangface & Boomtown, expect the unexpected! & multidisciplinary artist, DJ & filmmaker, ZMARAKS will be serving up some wobbly bassline to get your booty moving.
Grab your tickets on RA and join us for a queer bassy time on Saturday 11th November. Artwork by Shannon From Admin @zmaraks @untalasalsa @gullyteen.yenotha @diessa__ @djgraciet @shannon_from_admin @shannon_from_design @thebeatriarchy
Buy Tickets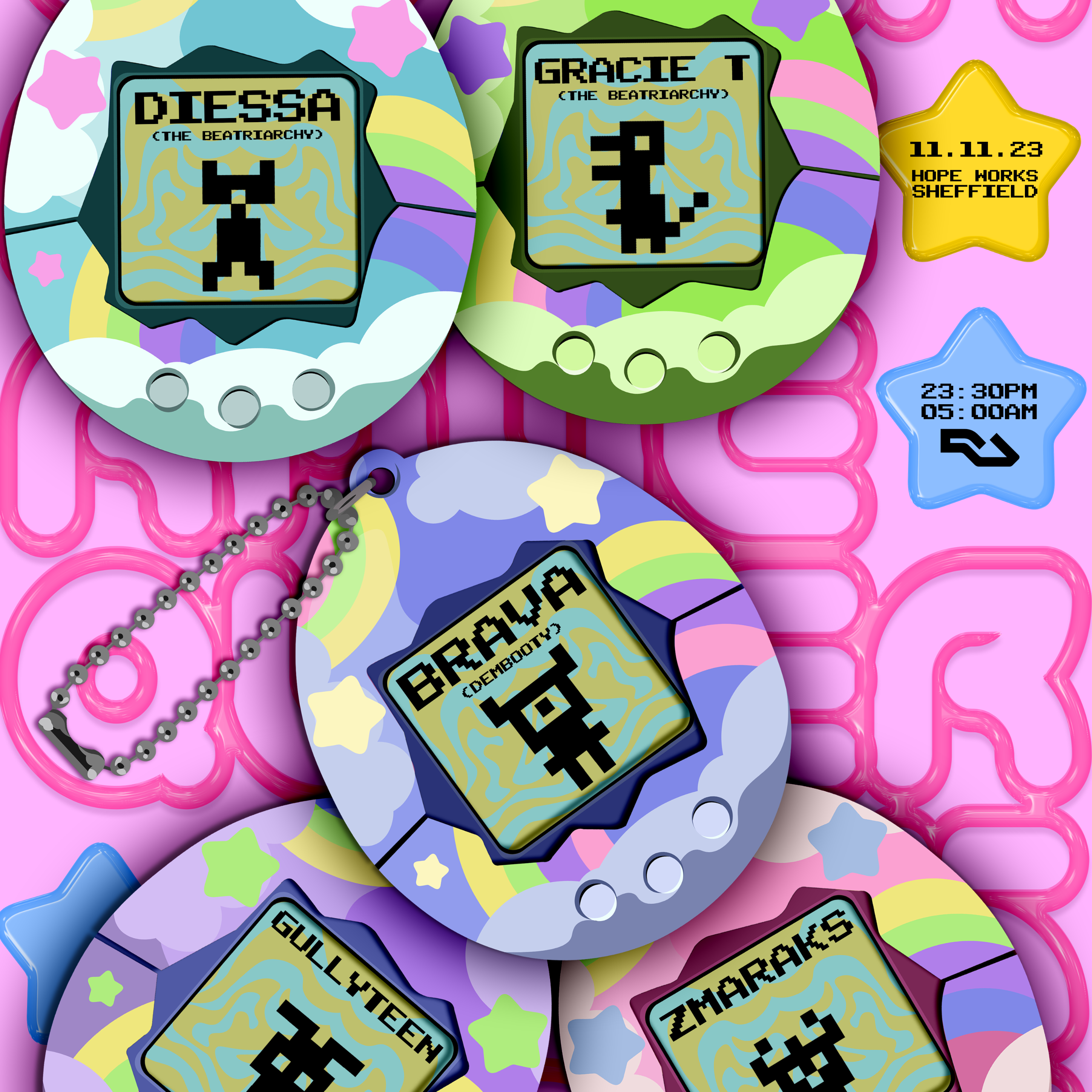 Subscribe
Subscribe to the Hopeworks Mailing List for the latest event announcements - you can unsubscribe at any time. Please see our Privacy & Cookies Policy