Raze Sound Check #1 - CALIBRE
Date.
01.10.21
Location.
Hope Works Warehouse
Time.
00:00 - 6:00
We are extremely excited to bring to you the first in line of a series of events from the Displace / Raze Sound System crew.
Introducing...
Raze Sound Check!!!
Once a year we will be inviting an artist of our choice to Hope Works to come and dig deep through their back catalogues and showcase the very music that the Sound System was built around, through the Sound System...
Buy Tickets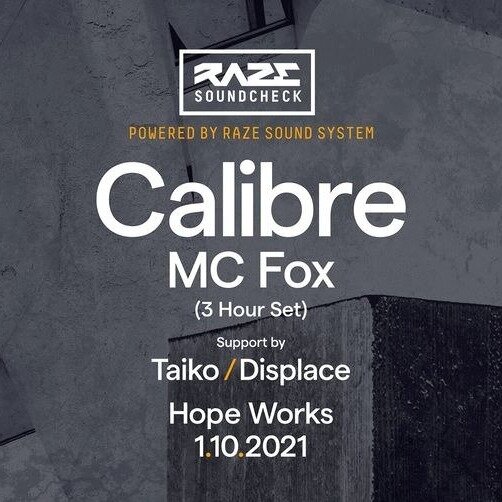 Subscribe
Subscribe to the Hopeworks Mailing List for the latest event announcements - you can unsubscribe at any time. Please see our Privacy & Cookies Policy