Silva Bumpa Presents: A For Alpha, DJ Cosworth, Silva Bumpa, Skeptic
A For Alpha
DJ Cosworth
Silva Bumpa
Skeptic
Buy Tickets
Date.
25.11.23
Location.
Hope Works
Time.
11-5am
Hope Works resident Silva Bumpa launches his brand new "Sterling" series where he invited some of the scene's most exciting vibers to join him for a session with guaranteed wall-to-wall bumpers.
We are thrilled to host the first session in this new series with a group of artists we know and love. This will be guaranteed ENERGY.
Come and join us for round one of this tasty new party series from one of our fabulous new residents. More info to follow, for now, cop a cheapie!
Love.
HW
x
Buy Tickets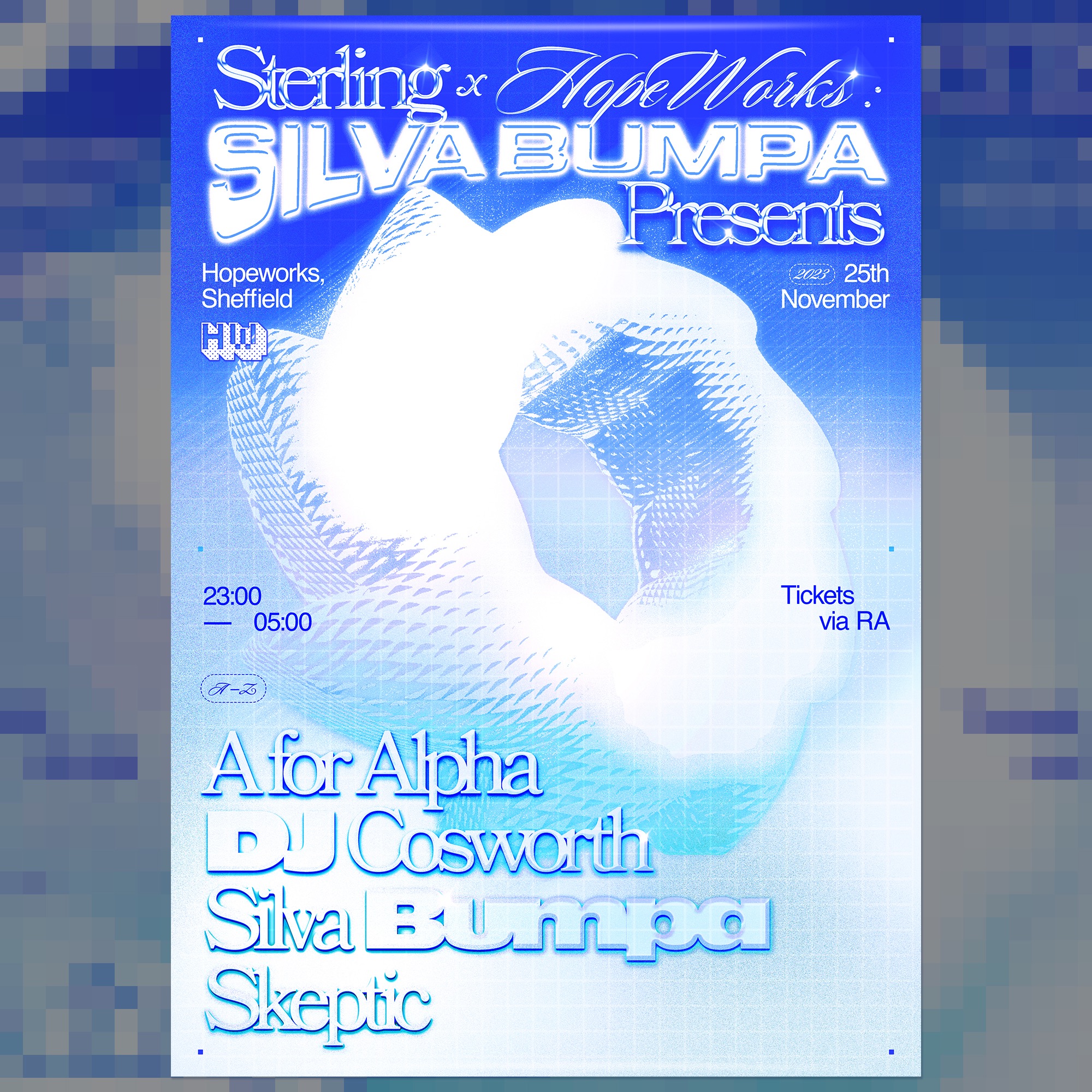 Subscribe
Subscribe to the Hopeworks Mailing List for the latest event announcements - you can unsubscribe at any time. Please see our Privacy & Cookies Policy